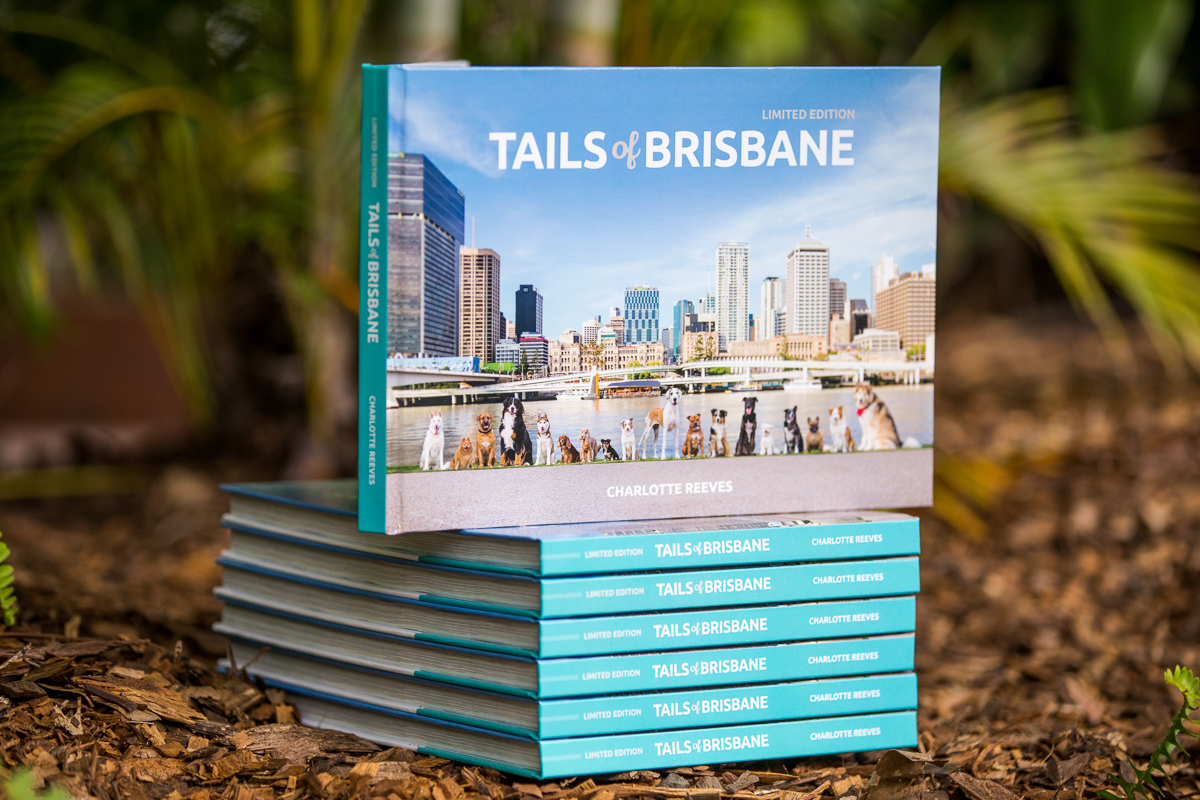 Tails of Brisbane
If you call Brisbane home and love dogs you've just found the perfect gift – for yourself or your dog-loving friend or family member!
Tails of Brisbane showcases over 100 Brisbane dogs out and about in our beautiful city, romping around off-leash doggy playgrounds, exploring trendy city and sprawling urban parks and gardens, visiting historic buildings and posing proudly in front of iconic structures. In her established story-telling tradition, professional pet photographer Charlotte Reeves shares snippets of the lives of her furry subjects as they explore over 70 diverse locations.
As part of the Tails of Australia series, this limited edition photographic coffee table book features over 300 beautiful full colour images and is a "must have" for any dog lover. Every purchase made supports local Brisbane pet rescue organisations (Pets without Partners, SHAMROQ and Peninsula Animal Aid), helping them continue the valuable work they do in the community, rescuing and rehabilitating abandoned or unwanted pets and finding them loving forever homes.
As this book is limited edition (only 400 copies produced) each copy is numbered and personally signed by Charlotte Reeves.
Free shipping to anywhere in Australia!
Sorry, books cannot be shipped to PO boxes or parcel lockers. International shipping is available. Country is not listed? Get in touch for a shipping quote.